Oriental Grand Hotel
Oriental Grand Hotel is invested by Shanghai Huachang Group, which is a luxury resort hotel built and decorated in strict accordance with super five-star standard.
The hotel is located in No. 88 South Jishan Road, Jianhu Lake Resort Area, Keyan, Keqiao District, Shaoxing. It is 30 minutes drive from the hotel to Xiaoshan Airport, and 20 minutes drive from Shaoxingbei Railway Station, which has superior location and very convenient transportation.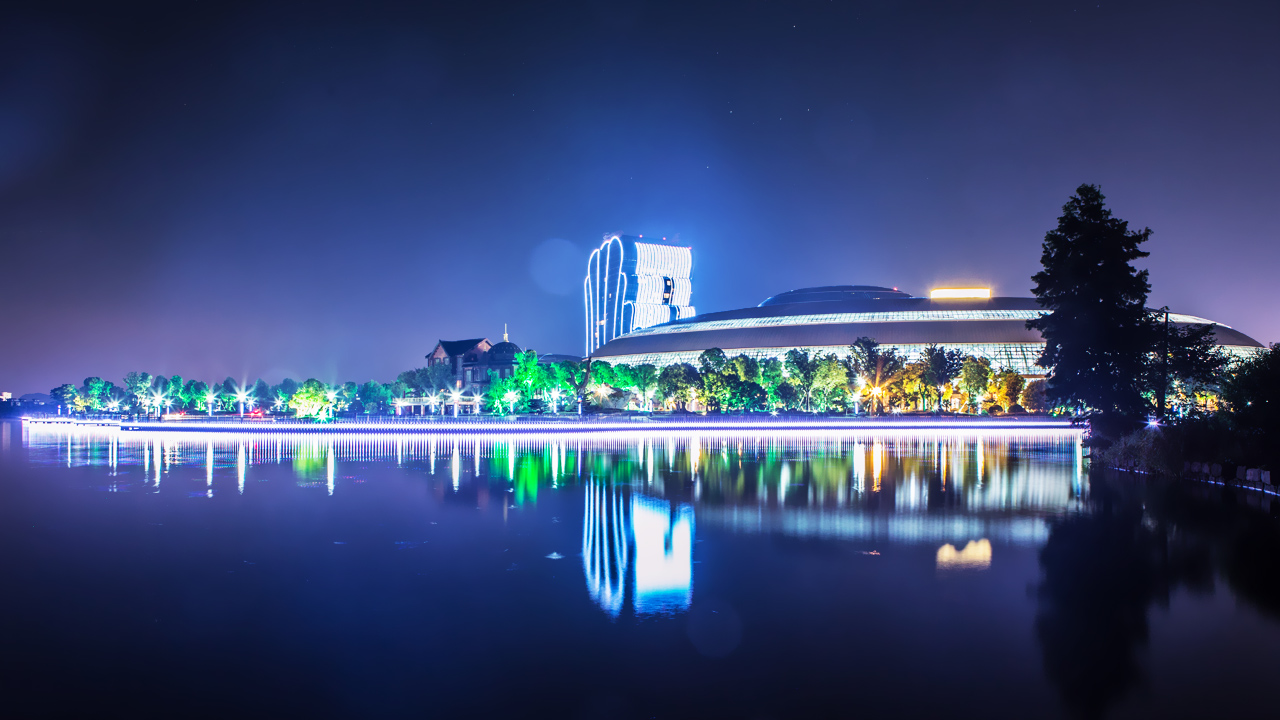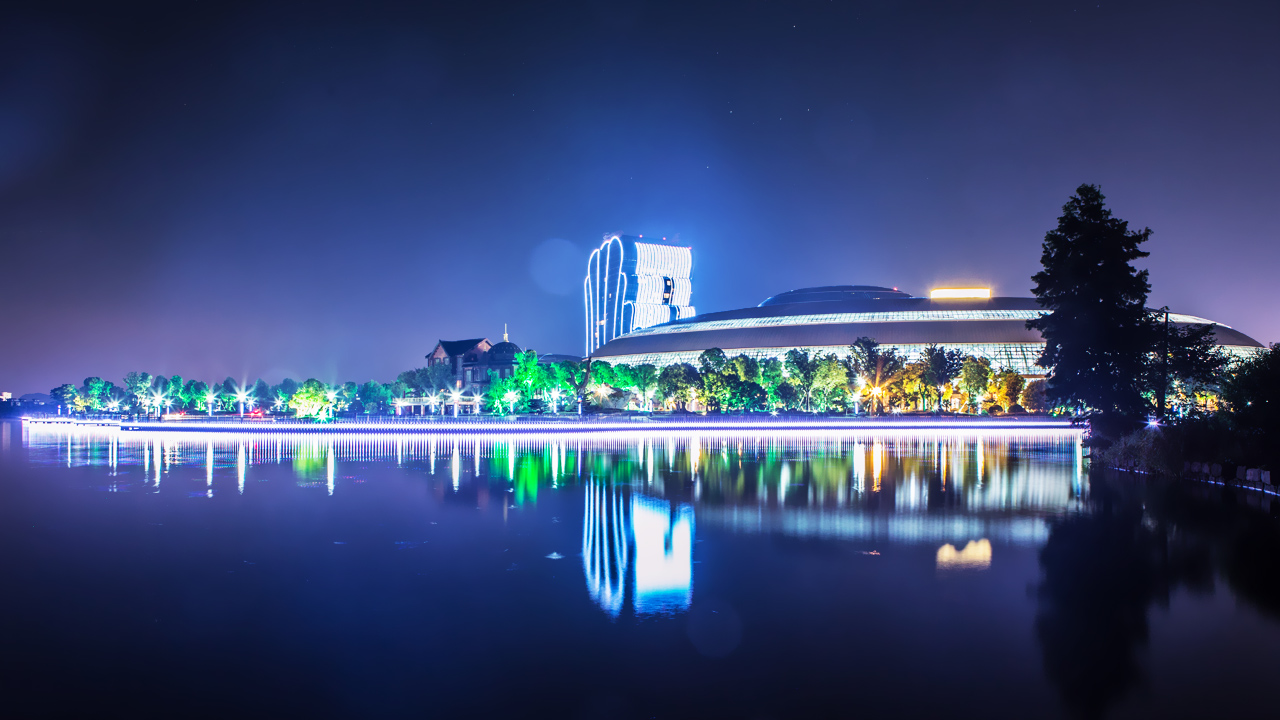 Oriental reception Glaring hotel
There are 24 floors in main building and 2 floors of independent banquet hall. There is a large parking lot with more than 300 parking spaces. Guest rooms are more than 500 suits, including presidential suites, deluxe suites, superior rooms,and dream parent-child rooms themed with Disney cartoon and cartoon heroes. There is also a children's paradise on the floor, which is full of childishness.

All guest rooms are designed by famous experts, with perfect and meticulous layout, complete and high-grade facilities, elegant and warm style, comfortable and private environment; all of them are equipped with central air-conditioning, hot and cold drink equipment, private strongbox, telephone message system, satellite closed circuit television, international and domestic direct dial telephone, multimedia broadband network, mini bar, electronic key system, etc., wireless covers throughout the hotel, which makes your vacation and business more pleasant.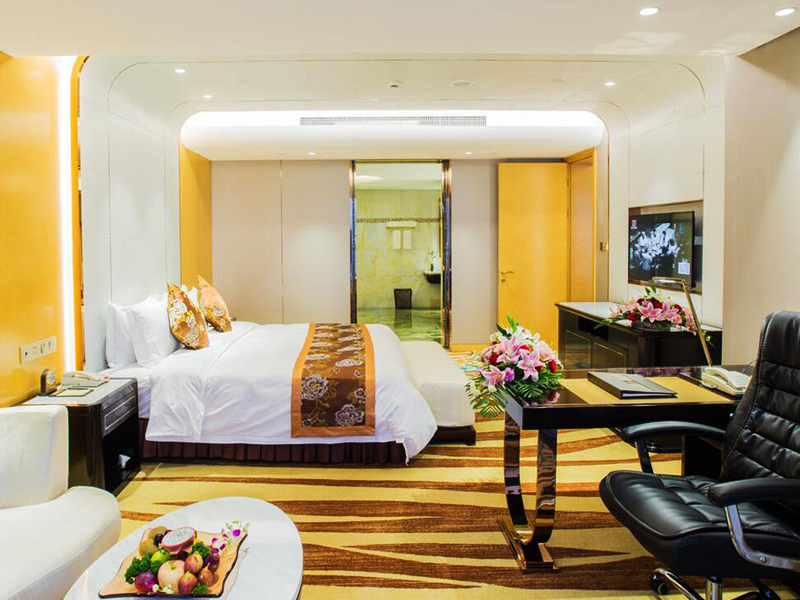 Luxury private room Comfort dinning
Dinning hall of the hotel has more than 2000 seats in total, including 10 high-end and unique super luxury private rooms with highly humanized design style, which can meet the different demands and free choices of guests, and can provide guests with authentic shark fin, edible bird's nest, abalone, trepang, precious seafood, etc. All delicacies cooked by famous chefs make you enjoy essence of Chinese and Western food culture in an all-round way, feel relaxed and comfortable.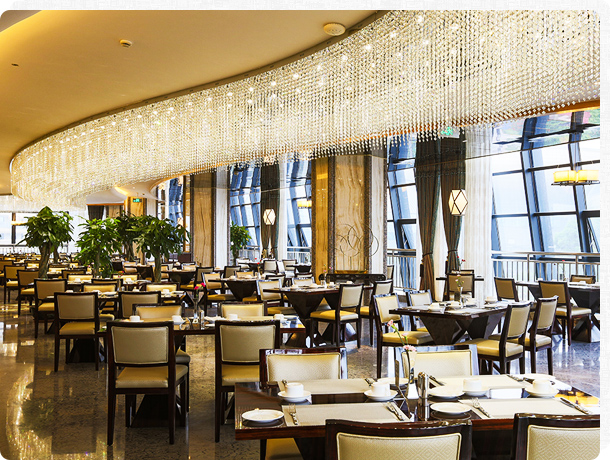 Complete facility Professional service
Independent banquet hall has complete facilities, advanced functions and luxurious decoration.
Area of Huachang Hall, Jinsha Hall and Keyan Hall are 1600 m2, 1100 m2 and 400 m2 respectively, which can accommodate 90, 65 and 26 tables of guests. The most advanced automatic lifting T-stage equipped can arrange for various wedding banquets, cocktail parties, banquets, new product launches, cultural performances, various summits, etc. properly. It can provide professional services according to special demands of customers and meet different demands.
Advanced audio-visual and perfect lighting equipment equipped in conference hall can also provide meeting rooms of different sizes according to demands of guests to meet different meeting demands of business and banquet guests.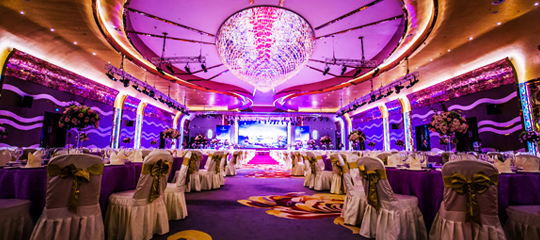 People oriented Homely feel
Sports and recreation programs set bu the hotel such as chess, card, fitness, beauty, KTV, other sports and entertainment make you enjoy the meticulous care in your spare time fully.

Relying on advanced management knowledge of senior industry management experts, the hotel adheres to the operation and management concept of "people-oriented", and recruits a team of employees with strong professional ethics and high professional quality. We promise solemnly to build a hotel and serve guests with a positive attitude, realistic spirit and efficient actions, so as to make the hotel a well-known high-quality hotel in Shaoxing and even in Zhejiang Province.