Shanghai Huachang Enterprise(Group)Co., Ltd.
Established in 2003, it has always adhered to the business philosophy of " integrity wins" for more than ten years with the spirit of daring to think, to do and to innovate. At present, layout of four major industries has been formed, including cultural tourism, real estate, senior hotel and industry.
Business involved includes landscaping, municipal engineering, finance, etc., it is a diversified and comprehensive large-scale private enterprise group.

Development scale, project type and quality of cultural tourism of Huangchang Group are all in leading position in China and even in the world, especially super luxury indoor theme park and large-scale urban complex have been ahead of times.

Huachang Group invested 18 billion yuan to build Oriental Landscape tourism resort in Keqiao, Shaoxing in 2003 according to national policy of "innovation driven, transformation and development". Its first phase covers an area of 390 mu with a construction area of 547,000 square meters. It is composed of five indoor constant temperature swimming venues, one super five-star hotel, one independent luxury banquet hall and two SOHO office buildings. For tourism industry, this all constant temperature, all-weather and ecological energy-saving holiday paradise is a qualitative leap, and creates a new legend of China and even Asia indoor theme park as well.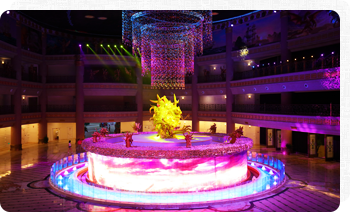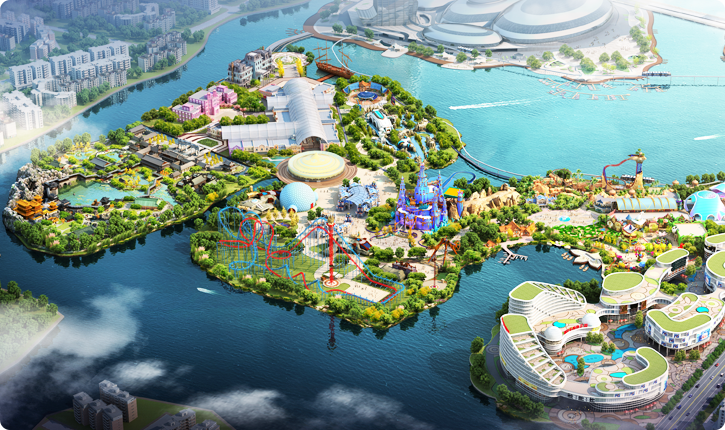 The second phase of Oriental Landscape, Coolplay Kingdom, which covers an area of 500 mu, has been constructed in March 2017 and is expected to be put into trial operation in middle of 2019. Its large scale and advanced equipment will subvert traditional tourism industry. In addition, Dragon Valley project in Nanjing is constructed vigorously, and Hive Hotel will be put into trial operation in 2019; Oriental Beauty Valley project on South Bank of Shanghai Pujiang River will also be planned and constructed.

By relying on scientific management and operation, we will committed to sustainable development, harmony and win-win persistently, and strive to build Huachang Group into a world-class private enterprise that crosses borders, fields and cultures.

Huachang item must be competitive.